Readers like you help support Pocket-lint. When you make a purchase using links on our site, we may earn an affiliate commission. Read More.
I first got to drive the Hyundai Ioniq 6 at the tail end of 2022 and was left feeling hugely impressed with it. Since then, I've had a few more encounters with the car, including an interesting experiment in the US where Hyundai pitched it against the fab new Hyundai Santa Cruz pickup for a high-mileage road trip. Putting a fleet of all-electric cars up against petrol-engine models is always going to be interesting - even more so when you're heading out for hours on end and driving through the tortuous heat of Death Valley.
Of course, Korean ingenuity means the Hyundai Ioniq 6 handled the challenge of that trip with ease, even when the chargers seemed to have dried up more than Death Valley itself. In fact, that's why I've become much more at ease with driving EVs on longer journeys. If you know where you stand with a car and its capabilities, it leaves you less likely to get sweaty palms as you head off into the middle of nowhere, not knowing if or when you'll be able to charge up. The Hyundai Ioniq 6 inspires me with confidence, which isn't something I can say about every electric car I drive.
Now the Hyundai Ioniq 6 is available on these shores and, after driving it again recently, I've decided that it's one of the best all-electric saloons you can buy currently. It's up against some stiff competition from the likes of the BMW i4, the Polestar 2 and the Tesla Model 3, but starting at £47,040 in the UK or $41,600 in the US, it faces hefty competition. However, Hyundai designers and engineers have developed a well-rounded package that looks interesting from the outside and gets even more intriguing when you get behind the wheel. The Ionic 6 tops it all off by providing a more engaging drive than some EVs, and it packs a solid range too.
Hyundai/ Pocket-lint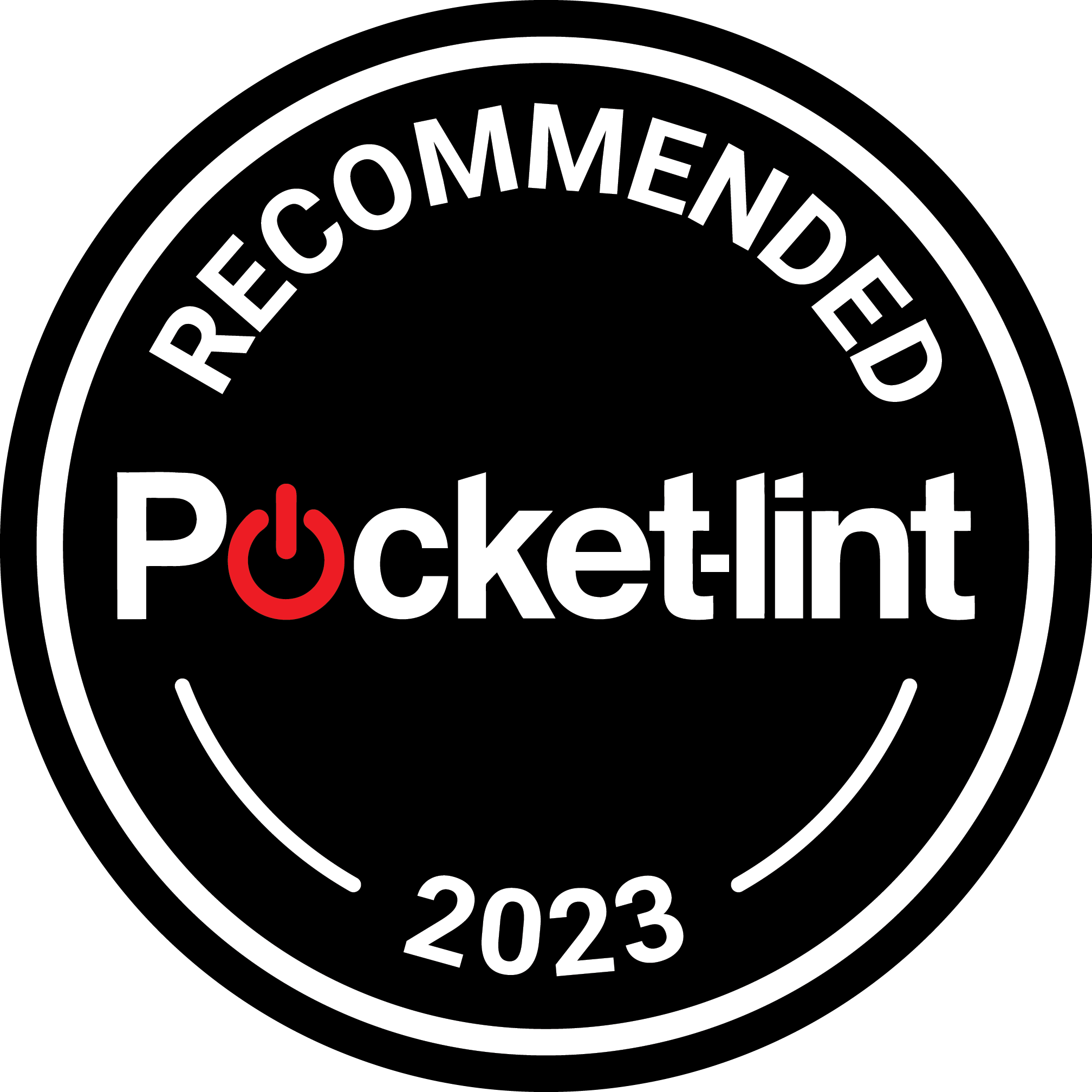 Hyundai Ioniq 6
The all-electric saloon-style design is interesting to look at, great to drive and comes with all the tech and range you'll need for any kind of driving scenario. The Hyundai Ioniq 6 sits on the dedicated E-GMP architecture, providing drivers with a nicely set up car that rides and handles brilliantly for the most part.
Pros
Impressive range
Distinct styling
Quality in-car tech
Dividing design lines
Interestingly, I seem to get different feelings about the exterior design of the Hyundai Ioniq 6, depending on the colour. The metallic red is delicious and works a treat, while the black seems to enhance the slightly unusual curves and creases that little bit more. A grey one, meanwhile, hits the middle ground, leaving me with mixed feelings about how well the shape works. Hyundai designers were going for maximum aerodynamic efficiency when formulating the Ioniq 6; in that respect, you can see why the experiment has worked.
6 Images
The front end drops away and looks surprisingly low-slung for a car of this size - not that it's huge, by the way. The 4.85m-long body is 1.88m wide and 1.49m high and sits on a wheelbase of 2.95 metres with 18 or 20-inch alloy wheel options. An easy comparison is to think of the Ioniq 5 but without the same square edges found on that car. The gentle curve that runs from front to rear makes the sides and roof line look quite unusual. Even more surprising is the rear end with its spoiler and cosmetic touches that are quite Porsche 911 reminiscent.
There are quirks all around the body, however, which make this an interesting car to look at. Hyundai has picked up the pixel detailing that we saw on the Ioniq 5 and is now part of all the Ioniq models, here seen across the rear, in the light design and elsewhere. There's interesting translucency to the digital mirrors - while the interior gets an interesting flick up to house the corresponding screens for said mirrors.
Pocket-lint
Smart thinking interior
But overall, I think the exterior works as a whole. Move to the interior, and that too is another cocktail of ideas, most of which are successfully executed. I've always been fond of the Ioniq 5 cockpit, and there's a similar feel going on in the cabin of the Ioniq 6. If something works well, then there's no reason to reinvent the wheel. So Hyundai designers have plundered the Ioniq 5 parts box and used the best bits to make the Ioniq 6 subtle and sophisticated.
The quality of the interior isn't going to worry the likes of BMW or Mercedes, but there's a definite lift in quality over some of Hyundai's other models. The textures used on the plastics, for example, give a feel of quality that you don't get on the flatter plastics of the Hyundai Kona, but it's definitely interesting - and it's clear the intention was to make this more like an executive saloon and make it feel a little more special. Coloured lighting brings a lift, while the option for a light interior has Tesla Model 3 vibes to it.
Notable is the amount of space there is in the rear. Those backseats have real knee room as well as that flat floor, so it's really comfortable and practical for those sitting in the back. The boot is capacious at 401 litres, too, so there's plenty of storage for all your luggage.
Pocket-lint
The 12-inch digital cluster in front of the steering wheel and a supplementary 12-inch mid-dash infotainment screen work harmoniously. There's not too much silly stuff either, with a practical compromise between touchscreen functionality and a peppering of manual buttons and switches. However, it's much lighter on the buttons than the new Hyundai Kona. Drive modes and other driver controls can also be managed via the steering wheel, so there's nothing much in evidence that's going to start throwing you curveballs as you drive.
The interior tech is intuitive enough to use, boosted by the run of buttons that will take you direct to major functions like mapping and navigation, while a physical volume knob gives analogue controls - simple and easy.
Look for some interesting interior colour options if you think the cockpit deserves to get as much attention as those exterior lines. Hyundai tops off its interior work with the Relaxation Comfort Seats, as also seen in the Ioniq 5. Park up and stretch out when you've stopped for a charging session, and you may well find you wake up long after the battery replenishment has finished. They're great.
Rewarding to drive
Hyundai has the E-GMP platform, which it has already used to great effect for the marvellous Ioniq 5, and it has resurfaced here as the basis for the Hyundai Ioniq 6. That gets things off to a great start, and the dedicated architecture topped with the "electric streamliner" body shape promises much. This is certainly a car that's been designed to get the maximum amount of aerodynamic efficiency.
Pocket-lint
Get behind the wheel and set off then, and the Hyundai Ioniq 6 does feel like it's getting through the air in a sprightly fashion. There are two options, both packed with a 77.4kWh battery. That gives a cited range of 338 miles for the single-motor option or 322 miles for the dual-motor option. The long-term averages on my test car were 3.7 miles per kWh, equating to closer to 285 miles in real-world range. Either way - and I'm sure that you could easily raise those averages with sensible driving - this is a respectable range.
If you get the all-wheel drive model, you'll find it's fast but not too furious. In fact, it feels really good on motorway runs, but you can also wrestle it through country lanes and still have some fun, too. A 0-62mph time of 5.1 seconds means it's pretty handy at the lights, as, of course, most all-electric cars tend to be. The single motor option is a little slower, at 7.2 seconds for that 0-62mph run.
The Ioniq 6 feels like a car that prefers motorway cruising over the stop-start driving around town, and certainly, it feels better when you get a bit of speed up and running - and the super-light steering of the default comfort driving mode weights up a little as you get faster. There are also sport and eco-driving modes - accessed via that button on the steering wheel - although it's a push button rather than a dial, so you have to cycle through those modes to get to the one you want.
Pocket-lint
Driving is boosted with level 2 autonomy, meaning you can poke the button on the motorway and have the Ioniq 6 handle your steering and speed - but you will have to keep your hands on the wheel. There's also i-Pedal, the option to effectively drive with a one-pedal system, using regen to slow the car when you lift off. It's a slightly different way of driving, but it maximises recuperation, saving the most amount of energy, and I've found it great for urban driving.
Top range and seamless charging
The Hyundai Ionic 6 makes use of the 800V charging system, which means it's very efficient and able to handle fast charges with no problem at all. Find a currently nigh-on-impossible-to-locate 350kW charger, and you can recharge the battery from 10 to 80 per cent in less than 20 minutes, no less.
Pocket-lint
That said, I've found the upwards of 280 miles of range from this car to be more than suitable for pretty much any kind of route you throw at it. Chances are you'll need a toilet stop and a coffee long before the battery needs replenishment. There also seems to be something innately easy about charging the current crop of Hyundais - touch wood. They've been a breeze every time I've hooked up, and that's not a regular occurrence with some other EVs.
Verdict
Apart from a few minor foibles, I find it quite hard to be too critical of the Hyundai Ioniq 6. Actually, the more times I come into contact with it, the more I like the slightly madcap styling of the all-electric sedan. I'm still slightly on the fence about the exterior styling - from some angles, I think it looks awesome, but then I'll see it from another view and feel not so enthusiastic. Quite how well it'll age remains to be seen, too. Nevertheless, I think Hyundai should be commended for trying something different.
The best part is still the driving of this car because it works just as you'd expect, and, as I said at the beginning, it inspires confidence. Everything works and, on the whole, does so in a neat, logical way. The cockpit is a nice place to be, too and, again, while the styling might not agree with everyone, the Hyundai Ioniq 6 gives me everything I need on a long run. Equally, it's agile enough to work through city streets without fretting too much. It's an easy-going car to be behind the wheel of and, when driving can frequently be stress central, that's a very good thing indeed.