Readers like you help support Pocket-lint. When you make a purchase using links on our site, we may earn an affiliate commission. Read More.
Sony's been here for years; in fact, it recently celebrated the 10th anniversary of its first Alpha series full-frame mirrorless camera. A lot has changed since then, but it would be very easy to argue that - of all the camera makers - Sony has been driving innovation harder than most.
A big part of that innovation has been cramming full-frame sensors, advanced processing capabilities and the required thermal efficiency into a compact camera body. For its time, the first A7 was really compact, but then - a couple of years ago - the A7C was launched. It took the mirrorless full frame into an all-new level of compactness. In fact, it was smaller than a lot of Micro Four Thirds cameras.
It did - however - have a few compromises. Now, though, the second generation is here, and I've been testing it to see if those compromises have been alleviated.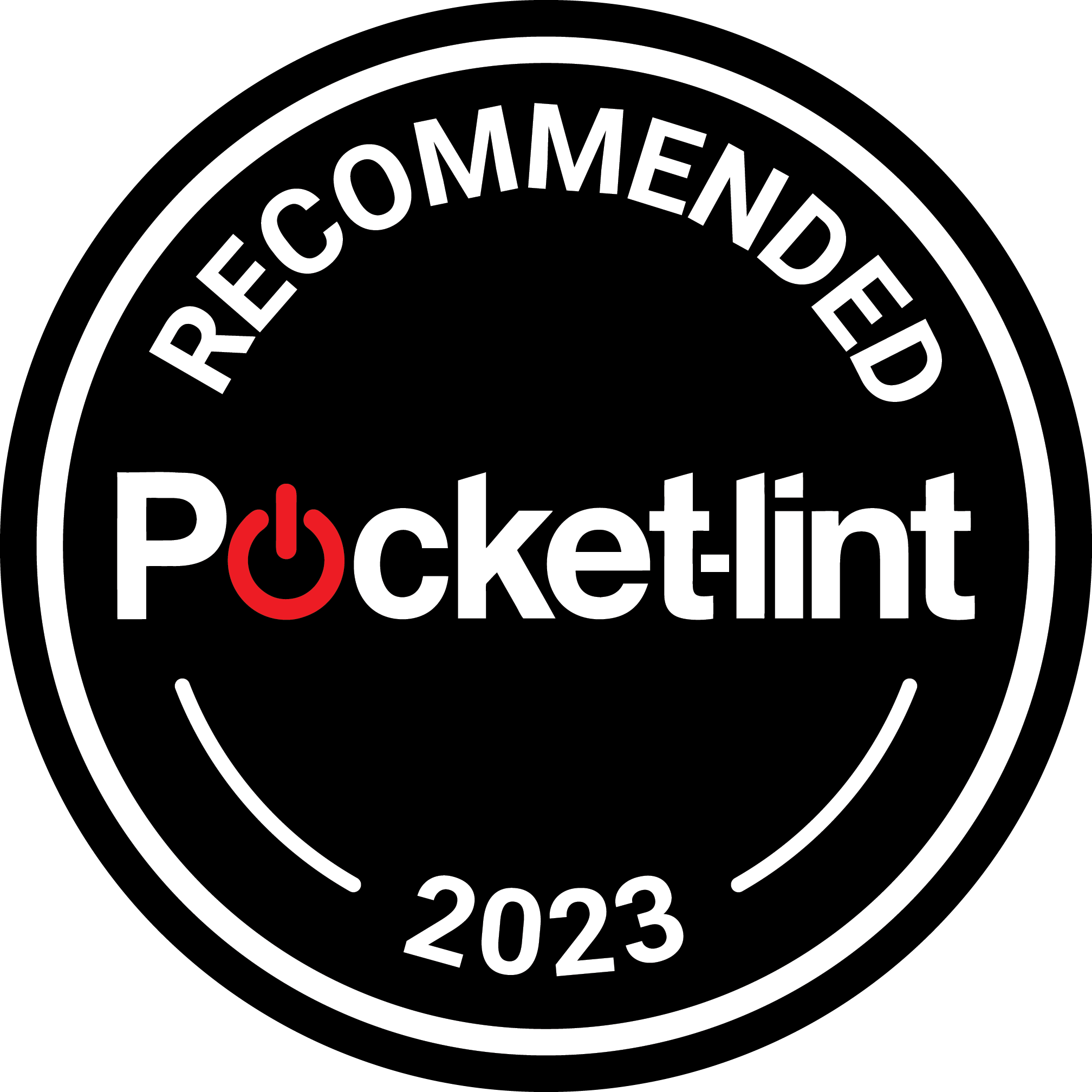 Sony A7C II
With the second-gen A7C there are far fewer compromises than with the first model, delivering an exceptional full-frame experience in a compact, portable and lightweight design.
Pros
Great-looking and compact/portable design
Powerful video capabilities
Object, animal and person tracking is fantastic
Quick and accurate autofocus
Plug-and-play webcam capability
Cons
Pretty expensive
Only one SD card slot
Specs, price and availability
The Sony A7C II is available to order now with prices starting at $2,198 in the US and £2,100 in the UK for the body only but can be purchased with a kit lens for around $300/£300 more.
Sony A7C II
Sensor Size

35MM FULL FRAME - 35.9 X 23.9MM - Exmor R CMOS sensor

Video Resolution

4K - 3840 X 2160 (4:2:2, 10BIT): 59.94P

Photo Resolution

33-MEGAPIXEL

Battery

Sony NP-FZ100 - Up to 560 shots - Up to 100 minutes video (real life)

Size

124.0 x 71.1 x 63.4mm
Compact retro vibes
Just like the first generation A7C - and the A7C R I reviewed more recently - the biggest selling point of the second generation A7C is its portability. The fact you've got access to a full frame Sony sensor inside (plus lots of Sony's latest smarts) but in a camera that weighs just over 500g is pretty fantastic. For reference, it's around 144g lighter than the Sony A7 IV, which isn't an insignificant difference.
3 Images
Styling is a big draw too, especially if you go for the silver version, which has that retro two-tone look with a silver portion at the top, contrasting against the black finish on the rest of the camera body. Just like the A7C R, though, it is available in all black if you'd rather have a more plain finish.
Otherwise, the design is essentially identical to the A7C R, and that's no bad thing. The dials and buttons are sensibly positioned, and the grip on the front is generously sized. That means it's comfortable - and, more importantly - easy to hold on to.
All of this combined - as I already mentioned in my A7C R review - means it's a delight to carry around in a backpack. Especially if you have a relatively small lens like the new F/2.8 16-35mm G Master I was testing alongside it. As you'd expect if you've been following Sony for the past few years, yes, it's E Mount, opening it up to a range of more than 70 first-party lenses.
Pocket-lint
There are other benefits to the smaller size and lighter build. For me personally, being able to hold it for long periods without my hands getting tired (thanks in part to the aforementioned grip) was a godsend. Similarly, those of you who use handheld gimbals will much prefer a smaller A7C II camera to Sony's larger models because it's less likely to overload the stabilizing mechanism.
Versatility is key
One of the great things about Sony's most recent cameras is how they're not just designed to do one thing well. It's not just a good stills camera or a good video camera; it's also a much better webcam than what you have on your laptop or desktop already.
Pocket-lint
It's been surprisingly useful having the A7C II set up on a little tripod on my desk, connected with a USB-C cable to my Mac Mini. And the best part is you don't even need to download any dedicated software or mess around with complicated settings. Just plug the cable in, select the 'Live stream' option on the camera, and it's ready to go, just like a regular USB webcam would be.
Customizing the buttons and dials to my desires and preferences was also a major plus point. It adds flexibility and means I could set it up in a way that makes it easy to use. I could set the front dial on the grip to adjust the shutter speed and the rear dial for ISO, and then - because of the lens I was using - I could adjust the aperture manually using the lens.
Pocket-lint
This did - of course - mean digging through the settings menus for a few minutes, finding where all the dial and button customization choices are. And there are a lot of them. As well as dials, you can customize each of the custom function buttons and change what the rotating dial/directional pad on the back does in different modes.
Setting the focus point was also simple, thanks to the camera being loaded with Sony's latest camera software. This has elevated the experience of using the flip-out touchscreen to make it really easy to get to the most needed functions and settings using simple gestures on the touchscreen.
Pocket-lint
You can also have different settings depending on which shooting mode you're using. So - for instance - in 'Intelligent Auto' I could touch the screen, and it'd focus and then immediately capture the photo without pressing any buttons. In the manual, I'd switch between either having it focus when I tapped a point on the screen or having it track an object when I tapped it on the screen.
As well as all of that, you've got pretty much all the ports you could need. There's USB-C for charging quickly and connecting to your Mac/PC. There's 3.5mm input for mics, 3.5mm output for headphones, micro HDMI for monitors and the digital multi-interface shoe on the top for those times you want to use fancy flashes or multichannel XLR audio inputs.
Arguably, the only thing it's missing on the ports side of things is a second SD card slot. It's definitely something you miss when you're accustomed to having two, for those times you get so engrossed in a shoot that you fill up a memory card.
Stills and video
One of the areas the first generation A7C was left wanting was in the area of video quality. Not that it was bad at video; it just didn't quite reach the peaks of the bigger models in terms of bitrate, colour depth or - even - frame rates. The A7C ii ups the ante here.
Pocket-lint
It's built around the 33-megapixel backside-illuminated Exmor R CMOS sensor, which is paired with a Bionz XR processing engine - and an AI component for advanced subject recognition - to deliver images and video that look great in almost any condition.
For videographers, the ability to shoot up to 4K resolution 4:2:2 10-bit video up to 60 frames-per-second and at 600Mbps bitrates means it's capable of capturing really high quality, data-rich video footage. Your only limits are how much storage space you have and whether your storage is fast enough.
When you combine this with Sony's excellent subject tracking, the AI subject recognition and 5-axis in-body stabilization - it delivers in buckets. You can see a few example clips in the embedded video above, or head over to YouTube for the full 4K resolution.
As has been the case for the past few years, Sony's auto-focusing is exceptionally accurate and quick. That's thanks to the combination of phase-detection and contrast-detection autofocus. With that, and the AI processor being able to detect and track humans (even if their face is hidden), animals, insects and various vehicles, and it becomes pretty hard to miss your shot.
What's more, you can crank the ISO up pretty high in low-light conditions without it producing too much noise. There's a tiny bit of noise when you crank up to 1600, but not that much, and not in a way that causes the quality of the image to deteriorate.
Combined with the new 16-35mm f/2.8 Sony lens, I was able to take pictures with stunning, natural and smooth bokeh (background blur) without really having to try. Adjust the ISO, tap to focus, snap a shot, boom - tasty bokeh.
Verdict
It may not have the super high-resolution sensor of the A7CR, but the A7C II doesn't have as high a price tag either. I think the A7C II will tick a lot of boxes for many different people. Whether you're a photographer or videographer, having this level of sensor and capabilities in a product this small, lightweight and portable is a dream.
As with a lot of Sony cameras, there's a sense that the A7C II is a tad expensive, with a price tag north of $2000/£2000 for just the body, but when you look at what it gives you - particularly in terms of autofocus, real-time tracking and image clarity, it's a price worth paying. It's an exceptional small camera and one I'd be happy to have in my kit bag.