Readers like you help support Pocket-lint. When you make a purchase using links on our site, we may earn an affiliate commission. Read More.
It's been a while since we've had a new pair of flagship headphones from noise-cancelling aficionados Bose - almost 4.5 years in fact. In the trend of annual - or at the very most, biennial - launches of tech's big-name products, that makes the Bose Noise Cancelling Headphones 700 practically ancient.
It's been a rather refreshing bucking of that trend, in honesty, and somewhat confidence inspiring too, that Bose has felt happy to leave an aging pair at the top of its range for so long. It may make you slightly more inclined to drop a not-inconsiderable $429/£450 on their successors, the Bose QuietComfort Ultra, if they're to have a similar shelf life as the best Bose headphones you can buy.
These over-ears bring Bose's flagship cans under its QuietComfort branding, but also bring along with them some of the 700's more design-focused flair. How do they fit into an increasingly busy premium noise-cancelling market? Keep reading for my full review.
Bose / Pocket-lint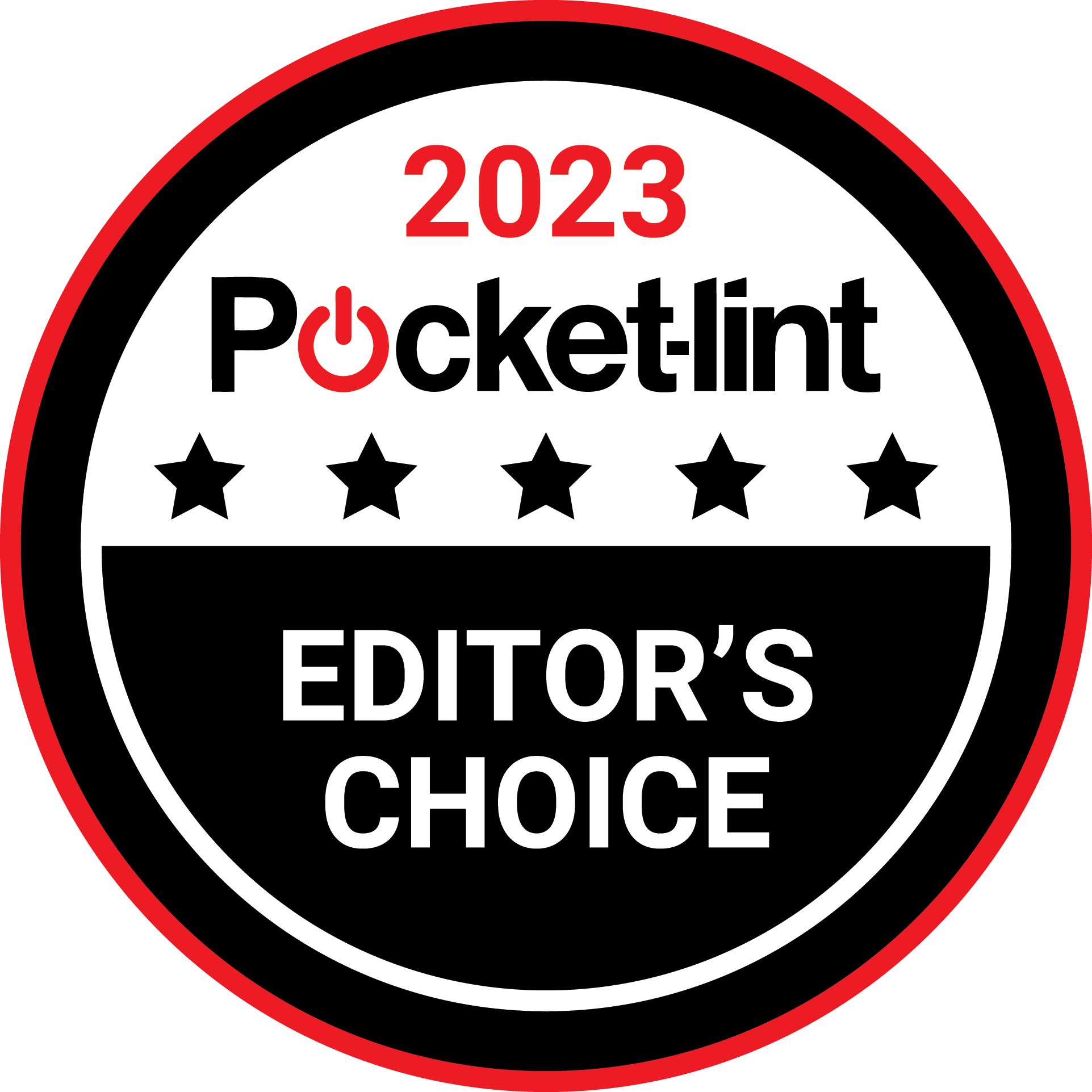 Bose QuietComfort Ultra Headphones
The Bose QuietComfort Ultra surprise probably no one by being a superb pair of headphones, offering market-leading noise cancellation and a confident, detail-oriented performance that makes the most of whatever music you throw at them. They are undoubtedly pricey, but if you have the budget, you will find very little to grumble at here.
Pros
Outstanding noise cancellation
Confident, detailed performance
Great control app
Cons
Undoubtedly pricey
Immersion Mode is hit and miss
Design
The Bose QuietComfort Ultra headphones don't break the mould when it comes to over ear headphones, but they blend the simplicity of the QuietComfort 45 that came before them, with a dash of the more design-focused Noise Cancelling Headphones 700.
They don't look unlike the older Sony WH-1000XM4, with moulded, but slightly slimmer plastic earcups, brushed metal extendable headband and yoke, and a soft, sustainable vegan leather material for the ear cushions and underneath the headband.
They're pretty understated - available in a choice of Black or White Smoke - but the design looks more refined and premium than the QuietComfort range has seen before. Even in their simplicity they look lovely, but it's fair to say they aren't the most luxurious headphones you can buy.
That's not necessarily a bad thing - neither are the Sonys and most other options at this more premium price range. Luxurious usually means adding in heavier materials for the sake of being luxe, and that's not what these headphones need to be. At 250g, they're lightweight, making them perfect for people on the go, which is exactly their target market.
Unlike some of their competitors, though, Bose has stuck with mostly physical controls, but has stripped them back to just two - a button for power and pairing, and a multifunction button for controlling tracks, calls and sound modes.
Bose bent to the trend for touch controls just slightly, by choosing a touch panel for volume - and in my opinion, this works much better than buttons.
Simply run your finger along a raised ridge towards the back of the right earcup, and you'll be able to adjust how loud your music is, in a way that's not only really responsive, but also quicker that tapping a volume key.
There's also the option to add a shortcut here too, if you wish. You set this up via the Bose Music app, so that when you press and hold the strip, you can either hear the battery level, change the Immersive Audio mode (more on that shortly), access your phone's voice assistant or play recommended playlists on Spotify.
As we're used to seeing from the QuietComfort line, the Ultra overears fold down to make them more compact for travel, and come with a sturdy carry case, USB-C cable for charging and 2.5mm-3.5mm cable for wired listening with compatible devices. There's no noise-cancelling switch here though, which is a departure for the QC range. Instead, you hold down the multifunction button to cycle through the listening modes.
Features
As you'd expect from Bose, the QuietComfort Ultra are noise-cancelling headphones, with the option for Quiet (maximum noise cancellation) and Aware (Bose's transparency mode) ready to go, out of the box.
They also offer the ability to add your own custom settings though, with a customisable level of noise cancellation for each and the option to turn on WindBlock, for reducing the effect of wind in outside situations - something to consider for your Outdoor setting, then, but probably not needed for the one you use at home.
However, the big news here is the inclusion of a new Immersion Mode - a mode that turns noise-cancelling up to the max, but adds a spatial sound effect to whatever you're listening to.
There are further options for Still or Motion within this, with the former locking the sound to the front of you, so when you turn your head, the sound stays in the same place. Motion, however, moves the sound with you, so it's always in front of you no matter where you are facing.
Now, I don't mean to be a party pooper, but despite the fact that spatial audio seems to be the next big thing in music, I'm yet to get on board with it. When I listen to a playlist on Tidal and a Dolby Atmos Music track drops in, I find myself skipping it for its lack of focus and sometimes questionable mixing - even with headphones that claim to make the most of the format. When it comes to music, give me a traditional stereo-mixed track any time.
This mode, however, has gone some way to convincing me that - with some music at least - there can be some charm to spatial audio. When I first turned it on, it blew me away with its ability to move the sound outside and away from the headphones to dead in front of me, in a sort of 180-degree soundscape that is much more convincing than I've heard with any other headphones yet.
Instruments are placed with precision within this dome of sound, and the added sense of space that is afforded to the mix is really quite something.
In Still mode, the action is cemented confidently in front of you and doesn't budge as you move your head, while with Motion it moves with you, fluidly and accurately. This helps you to feel a little less disorientated when on the move, but it's still something I probably wouldn't have on while out and about. You can most appreciate the extra depth and immersion at play here when you're sat in an environment where you can truly take it all in.
I found that - perhaps unsurprisingly - tracks mixed especially for spatial audio, be that Dolby Atmos or Sony Reality Audio 360 tracks, work best with this mode. With standard stereo tracks, where the headphones are having to do more work, it could add a rather processed and hollow sound to voices in particular, so for me, it will be something to use more sparingly.
Of course, how much you like it will be down to personal taste. It's not something I can see myself using a heck of a lot though, and purists looking for the best audio quality will want to steer well clear too. However, the option is there, and for me it finally makes spatial audio mixes make all the more sense - through headphones, at least.
Away from the headline-grabbing Immersion Mode, there are a couple of other things to mention here. There's a wear sensor, for pausing your music when you take your headphones off, or lift an earcup, Bluetooth multi-point connection for connecting two devices at the same time, and a simple EQ in the Bose Music app for adjusting the sound to your taste - along with a couple of presets.
There is an auto power off this time round, but you will have to dig into the settings in the Bose Music app to customise this. Out of the box, it defaults to 24 hours, so you may want to bring this down a bit if you forget to switch your headphones off after use as much as I do.
Performance
Switching back to standard stereo tracks streamed from Tidal and, with noise cancelling on, anyone who knows Bose's history won't be surprised to hear that the performance from these headphones absolutely does not disappoint.
Every time you put them on you will hear a brief violin-like sound, which is Bose's CustomTune audio calibration doing its thing - checking the fit and the response from your ear using the Ultra's new advanced microphone array, to ensure the best sound at every wear.
I also really appreciate the voice prompt telling me the battery percentage right after this, so I have a good idea of if it's time to charge them soon, leaving me less likely to forget.
From a sound perspective, the Bose Ultra are undeniably Bose, with plenty of clarity through the midrange backed up by low-end rumble, but sound more refined than I can remember from Bose QuietComfort headphones gone by.
The Ultras have been completely re-engineered on this inside, which could account for that, with new proprietary signal processing and a new chipset, plus those new microphones to help make noise cancellation somehow even better than before.
The noise cancellation is predictably superb, cutting out next-to-all all background noise with precision, but also, without the weird vacuum sensation that can sometime occur in lesser cans. They'll do their best work when you're listening to music to help drown out your environment, of course, but this comfort in wear means you can happily use these headphones without any music on if you just need to quieten the surrounding hubbub too.
There's a real confidence to the Bose's presentation. Clarity and a rumbling bass warmth are the things that will grab your attention first, but listen longer, and you'll appreciate their handling of fine detail and a dogged determination to keep pushing a track forwards with energy and enthusiasm.
They're punchy in the low-end, for sure, but never overly so, and across the frequency range show an incredible amount of control - all the way through to the crisp treble. The clarity they deliver through the midrange is particularly charming, allowing you full access to every emotion poured out into vocals, as well as delivering a solid handling on key instruments in the mix.
There's almost nothing to dislike about the way the Bose handles most genres. When you need them to jump into action, they do without hesitation, but can also step back and lay bear an acoustic track with beautiful simplicity. They're dynamically adept at turning their hand to whatever it is you ask them to do.
As far as battery life is concerned, Bose quotes 24 hours of listening with Immersion Mode off, and 18 hours with it on. I'd say that stacks up from my testing, and the fast charge option of 2.5 hours of playback from 15 minutes plugged in is very welcome indeed.
Verdict
The Bose QuietComfort Ultra surprise probably no one by being a superb pair of headphones, offering market-leading noise cancellation and a confident, detail-oriented performance that makes the most of whatever music you throw at them.
They are undoubtedly pricey, and have sizeable competition from the likes of the popular Sony WH-1000XM5, which are currently around $90/£130 cheaper. That dulls their shine, just slightly, but if you have the budget, you will find very little to grumble at here.