Readers like you help support Pocket-lint. When you make a purchase using links on our site, we may earn an affiliate commission. Read More.
It's not exactly the most unknown of adages - if it ain't broke, don't fix it. JBL disagrees, though. It's ignored that advice and gone one better with its refresh of the already great Charge 5 speaker, and has actually improved it.
The Charge 5 Wi-Fi might not have an inventive name, but that's fine. If you hadn't guessed, it adds Wi-Fi connectivity to a speaker we liked a lot back in 2021, offering greater flexibility in use - and the results speak for themselves.
JBL might be best known for its Bluetooth speakers but I think this small addition adds more to the Charge 5 experience than you might think. Here's how I got on with it.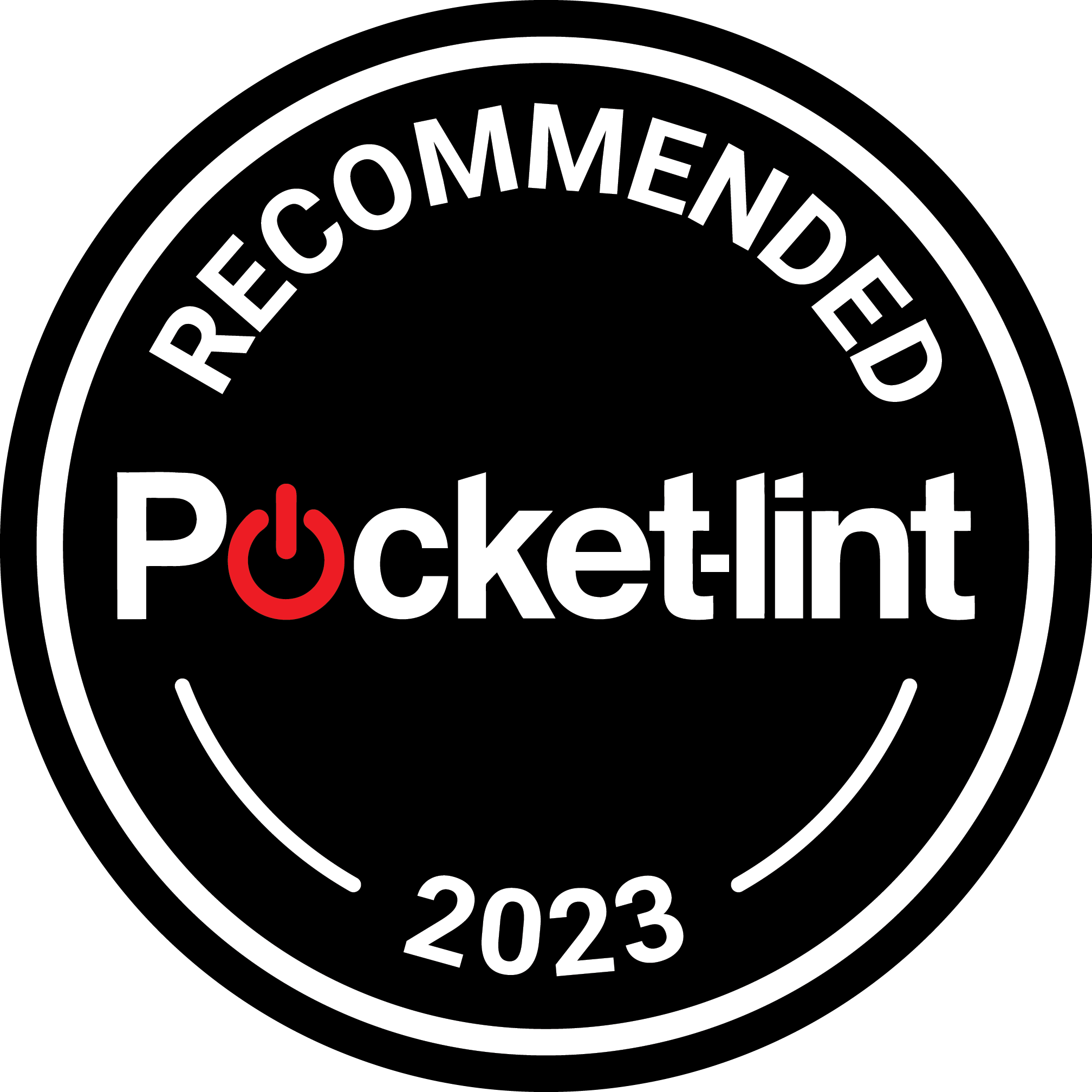 JBL Charge 5 Wi-Fi
Wi-Fi upgrade
The Charge 5 Wi-Fi is a great speaker, one that I wouldn't hesitate to recommend. It takes everything we liked about the original Charge 5 and adds the convenience of Wi-Fi connectivity for a really potent package.
Pros
Great full-bodied sound
Wi-Fi brings sound improvements
Solid, rugged build
Cons
Pretty heavy
Slightly dated design
The tiniest changes
From a distance and, frankly, even up close, the JBL Charge 5 Wi-Fi looks very, very similar to the older version of the Charge 5. It's the exact same size and shape, with the same mesh-covered main body.
On either end are rubbery driver housings, which now have a slightly more accented logo on them, one of a handful of minute tweaks that have been made.
The bottom of the speaker features rubbery lines to grip it onto your choice of surface, and the back features a USB-C and USB-A port for charging and connections.
The front has a big JBL logo and a status light near the bottom, while the top houses a series of equally rubbery control buttons for playing or pausing, volume control and power or connections.
One other small tweak here is the addition of a white line LED between the power indicator and the Bluetooth button - this lets you know when you're connected to a Wi-Fi network.
The design has hardly changed, then, but it didn't really need much - this is a rugged and sturdy portable speaker that is easy to operate, and its looks are very JBL.
I do think that it looks a tiny bit dated in some ways, thanks to those new logos on the sides, and a slightly bulbous overall look, but this is a matter of taste, and it errs towards the practical rather than stylish anyway. So much so that there's only this black colour option available at the moment, so none of the fun colours you may have indulged in with JBL speakers gone past.
Sticking with practicality, and the Charge 5 Wi-Fi's IP67 water resistance means that you can leave this speaker out in the rain without worrying too much about it - another box ticked for a rugged speaker.
However, at 1kg, it's certainly on the weightier side. It's a consideration if you're packing seriously light, but its compact design still makes it perfectly suitable for chucking into a bag and taking with you on the go.
Sounding good
Turning the speaker on means being greeted by all the classic connection and power-up sounds that JBL uses on its many other portable speakers - they're a bit much, but they're also all quite clear at communicating what's happening.
Music sounds great through the Charge 5 Wi-Fi, just as it did on the older Charge 5. The intervening years haven't exactly brought a huge leap in the technical side of speaker-making, after all, not to mention there are basically no hardware differences either - save for a very slightly larger woofer.
Across a range of genres that I tested, the Charge 5 Wi-Fi held up really well when playing back via good old fashioned Bluetooth (which has been bumped to version 5.3 from 5.1). Electro and techno have plenty of power and punch, while there's also a good amount of detail and refinement to make the most of quieter and more subtle tracks.
It might not offer the last word in bass depth, for my tastes, in the default EQ setting at least - a little surprising given how portable speakers tend to go the opposite way. However, this is simple to customise using the EQ controls in the JBL companion app.
It's easily able to get loud enough to fill a big room, with an impressive sense of space to its presentation, and both this volume and organisation also translates brilliantly outside, for a garden party or similar outdoor hangout.
Switching over to Wi-Fi and this immediately unlocks access to things like AirPlay 2, ChromeCast and Spotify Connect - hugely useful if you're at home. Even better, one interesting facet of the new Wi-Fi connectivity is that critical ears should notice better audio quality using it.
When using Spotify Connect, for instance, it did give me a slight (and I mean slight) uplift in sound quality compared to a Bluetooth connection. Even so, expect those slight improvements to show up as better dynamics, improved clarity and detail retrieval and an even more accurate soundstage, making it the best method to use at home if you can.
One of the downsides of this version of the Charge 5, is that it can't be paired with other JBL speakers for grouped audio - JBL's so-called PartyBoost mo. More basic options in the JBL lineup do offer this, so its omission is a little curious.
Connectivity dream
JBL has had one app for its speakers for quite a while now, but the JBL Charge 5 Wi-Fi doesn't use it, instead being customisable through JBL One, a newer app that's quite a lot slicker.
While a Bluetooth connection is super simple to set up in the old-fashioned way with the Bluetooth button and your phone's settings, this app is how you hook the speaker onto your Wi-Fi network.
This is quick and easy to do and also has the benefit of firmware updates for future stability, and the app provides easy customisation options, too.
EQ settings can be adjusted straightforwardly and you can also choose what happens when you press the heart button on the top of the speaker, making it a sort of favourite shortcut, which is really handy.
That Wi-Fi connection is the standout addition and it works flawlessly, with Spotify Connect, Chromecast and Apple AirPlay 2 all working perfectly and providing a major upgrade over a simple Bluetooth connection.
It means you can move around more freely, take calls, and do other things on your phone without having to worry about dropouts or blared audio, and also opens up all the great features that different services offer when streaming through Wi-Fi.
It's a shame that there's no real upgrade to the battery life of the speaker though, after a couple of years with the standard Charge 5 - it's still 20 hours of playback, and with a whopping six-hour charge time is pretty underwhelming.
Verdict
It doesn't exactly rip up trees with lots of new features, and the lack of a battery life upgrade is a bit of a bummer, but the fundamental fact is that the JBL Charge 5 Wi-Fi takes a very good speaker and makes it better.
Having all the benefits of portability, along with those of Wi-Fi connectivity, for under $200 makes it a really solid option for those who want a new all-purpose speaker. It's as at home on the kitchen counter or on a camping trip, which you can't say is true of that many of its competitors.