Readers like you help support Pocket-lint. When you make a purchase using links on our site, we may earn an affiliate commission. Read More.
When I first got word of the Nikon Zf I assumed, as I'm sure many did, that it would essentially be a Z6II repackaged in a vintage-style housing. In reality, the Zf has a lot more to offer than just some retro charm - though it does have plenty of that, too.
I was excited to find out what it's like to use, especially after being so impressed with its larger sibling, the Nikon Z8. I've been shooting with it over the last week, and here's how I got on.
Nikon / Pocket-lint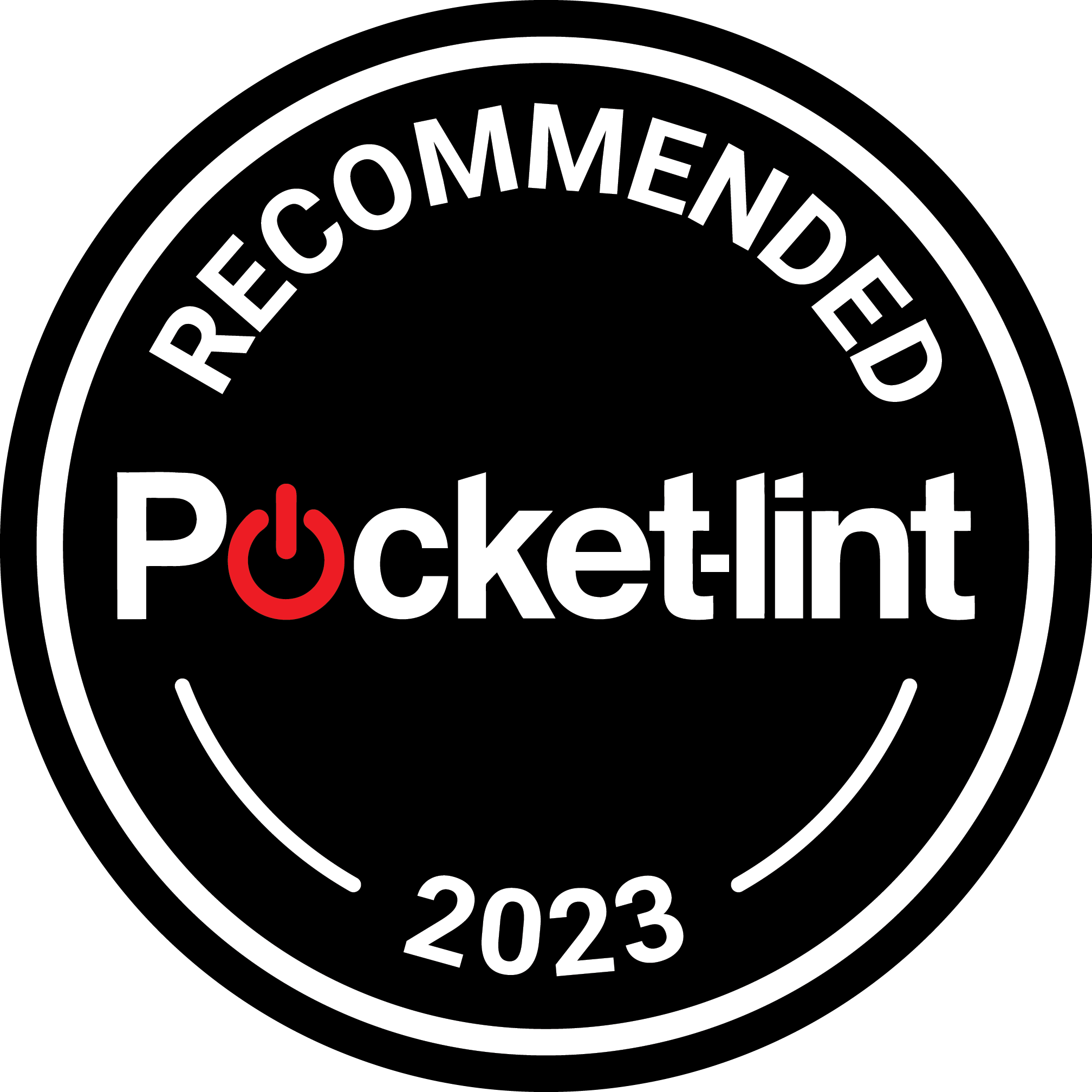 Nikon Zf
The Nikon Zf is a beautiful camera, but more than that, it's an excellent performer and great value, too.
Pros
Gorgeous design and build
Impressive 3D autofocus tracking
8-stop IBIS / VR
Up to 30fps burst shooting (JPEG / electronic shutter)
10-bit H.265 video and N-Log
Cons
Massive crop at 4K60
Not the most comfortable grip
Price, specs and availability
The Nikon Zf was announced in September 2023 and is available to pre-order now. It retails for around $2000 in the US and £2229 in the UK. It will be shipping towards the end of October.
Nikon Zf
Video Resolution

up to 4K60 cropped / 4K30 full frame

Water Resistance

Weather sealed
Design
Is it strange to call a camera sexy? Because that feels like the best way to describe the Nikon Zf. It has the look and feel of a 1960s film SLR, much like the brand's first-ever SLR the Nikon F, which is undoubtedly where this model gets its name from. It's heavy and dense in your hands, and the glossy magnesium alloy chassis feels cool to the touch. It just oozes quality.
The obvious comparison is Nikon's Zfc, which has very similar aesthetics, but this model is scaled up to house its larger sensor, and it has a bit more of a grip on the right-hand side.
This grip is decent enough if you're using smaller lenses, but I tested using the hefty Nikkor Z 24-70mm f/2.8 S, and it wasn't exactly comfortable with such a front-heavy setup. Thankfully, Nikon has thought about this, and it has teamed up with SmallRig to offer a larger width grip accessory that mounts to the base of the camera and retails for about $50.
On the top panel, you get an array of vintage dials that control your ISO, shutter speed and EV comp. There's a PASM lever on the left-hand side, which I was happy to see, as that's something that you don't get on the Fujifilm X-T5 with its otherwise similar controls.
There's also a selector switch underneath the shutter speed dial where you can switch between photo and video modes, as well as a dedicated black-and-white mode. It's a neat little addition, and I definitely felt that it encouraged me to take advantage of the monochrome picture styles more often.
Another cool feature is the tiny LCD on the top panel, which displays your aperture. It's not the most useful thing in the world, but it adds to the vintage feel, all we need now is a film advance lever.
There's a distinct lack of Fn buttons, but there is one on the front of the camera, and it's suitably retro. Looking something like a fancy cufflink, the same styling is applied to the lens release button, too. There's no autofocus joystick, which took some getting used to, but you can, at least, use the touchscreen and directional buttons to achieve the same thing.
Connectivity and displays
The Nikon Zf body is well-equipped with ports, though some compromises have been made to suit its petite form factor. For example, you do get dual SD card slots, but one of the slots is microSD. In practice, it's no issue, speedy microSD cards are plentiful these days and can be had for bargain prices. These card slots can do pretty much everything their larger counterparts can do, too.
Elsewhere, you get separate 3.5mm headphone and microphone ports, a USB-C port for data and charging and a micro HDMI output. Of course, a full-size HDMI would be preferable for video shooters, but the micro connector makes sense given the size constraints. The ports are well positioned, too, and in normal use, only the USB-C is likely to interfere with the articulation of the LCD.
One thing that hasn't been downsized is the battery. The Zf uses an EN-EL15c battery, like the Z6II, rather than the smaller EN-EL25 pack that's found in the Zfc. In practical terms, I found that a single charge was more than enough to get me through a full day of shooting. Though, that was primarily photography, and I'd still recommend carrying a spare if you're shooting lots of videos. In any case, it can be recharged via USB-C when required.
The EVF appears to be the same as the Z6II, it offers a 3.69 million dot resolution, which is plenty sharp enough for me, but it's nothing too exciting. With a 60fps refresh rate, you might not have the smoothness you desire for fast-moving sports shoots.
The touchscreen LCD is a flip-out style, which is an interesting choice. Obviously, it's great for video shooting, especially if you need to film yourself, but given that the camera seems mostly geared towards photography, a tilting screen might have made more sense. Especially since the rest of Nikon's full-frame lineup utilises tilting displays. That said, it's a great display, with a 2.1 million dot resolution it's nice and sharp, and the touch controls are very responsive.
Photo and video performance
The Nikon Zf has the same 24.5MP sensor as the Z6II, but it's paired with the Xpeed 7 processor that's found in the Z8. This allows the Zf to do the same excellent 3D focus tracking as the Z8, and it's the first time we've seen this feature come to such an affordable body.
The processor also allows for some pretty speedy shooting. You get burst shooting in RAW up to 14fps with autofocus, or 30fps in JPEG using the electronic shutter. There are pre-burst options available, too.
The Zf also boosts the IBIS (or vibration reduction) to allow for up to 8 stops of compensation, the most we've seen from any Nikon camera. There's another unique feature with this IBIS system, too, and that's the fact that it can be set to centre the stabilisation around the focus point rather than the centre of the frame. This helps avoid distortion and blur when your subject is framed in the corner of your image - however, it only works in photo mode, and not with telephoto lenses.
Since this camera has such vintage styling, you might be tempted to pair it with vintage lenses. If you do, there's a great feature that uses the eye detection feature to allow you to punch in and manually focus on your subject's eyes. This is a fantastic idea, and as someone who frequently shoots with manual lenses, I hope it becomes a more common feature.
I was really pleased with the images that I was able to capture with the Nikon Zf, the IBIS is excellent, creating tack-sharp shots even with longer exposures in low-light conditions. It handles noise really well, and the autofocus is both speedy and reliable.
6 Images
Now, the Zf is clearly designed with photography in mind, the array of retro dials are enough to give that away. But, that doesn't mean it can't perform when it comes to video.
What's on offer here is a surprising amount of professional video features, including 10-bit capture in H.265 and N-Log. It also inherits a bunch of useful video features from the Z8, like waveform scopes and the wide array of autofocus options.
You can shoot uncropped video at 4K 30fps, and it'll do 4K 60fps, albeit with a heavy 1.5x crop. It loses out on some of the fancier codecs from Nikon's pricier cameras, such as ProRes options, but as a B-camera, this will get the job done handily.
I spent most of my time using the camera for photography, as I imagine that's how it will most commonly be used. But, the few clips I took looked excellent. Autofocus worked well, and the IBIS is decent for video, too. The only thing to watch out for is the rolling shutter, as this sensor doesn't have the fastest readout, but so long as you aren't whip-panning frequently, you should be fine.
Verdict
The Nikon Zf is a wonderful camera, it feels great in use, and it's beautifully designed. What's more, it provides meaningful improvements over the Z6II, and offers some of the things that make the Z8 so great, but at a much more affordable price.
If you want the vintage look, but aren't married to Nikon, then the Fujifilm X-T5 is also worth considering. But, if you opt for that, then you step down to an APS-C sensor and only save around $300.
If you want the vintage look and a full-frame sensor, then I can't think of a better option than the Nikon Zf. Even if the vintage thing doesn't draw you in, it's a well-priced and extremely capable camera in general, so it's certainly worth your consideration.